We received a call a few months back from our friend Johny G from Johny's Garage. You may remember Johny as the builder and designer for the squarebody C-10 known as Buttercup, featured here. Johny and his client Greg set out to build a bad ass 70′ GMC pickup. Here's some details –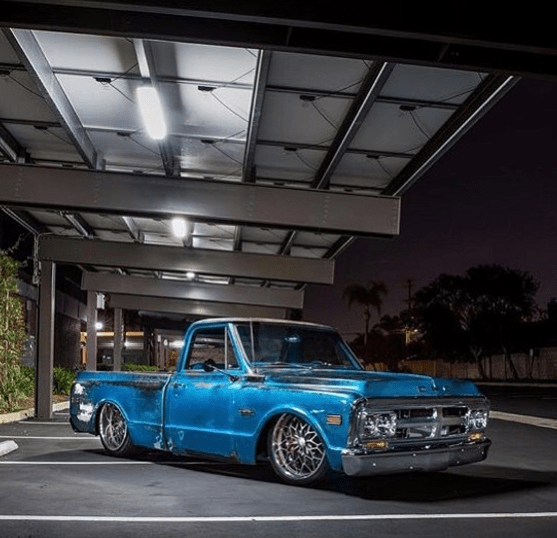 Greg's 70′ GMC, AKA – Blueberry is one awesome pickup. The truck sits on a Roadster Shop C10 frame with our Aldan American, Phantom Series coilovers on all 4 corners. You can't ever have enough gold, check out the custom painted engine with a monster Magnuson supercharger (Fitted in gold to match!).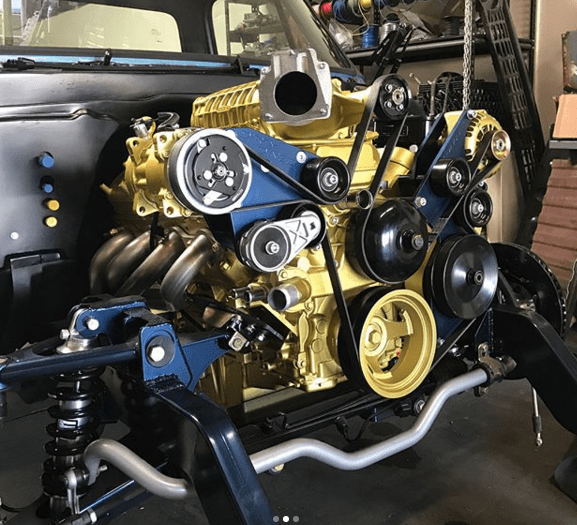 If you missed Blueberry at SEMA, be on the lookout at your next southern California car show.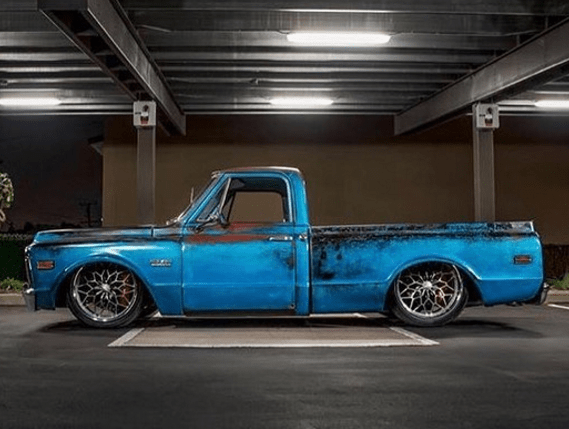 Photo Cred: @onthegrounddesigns
Builder: @66chevy
Owner: @thee_gent
Find your Aldan American, Phantom Series coilovers here