A Look Back at The Third and Fourth Generation Chevrolet Camaro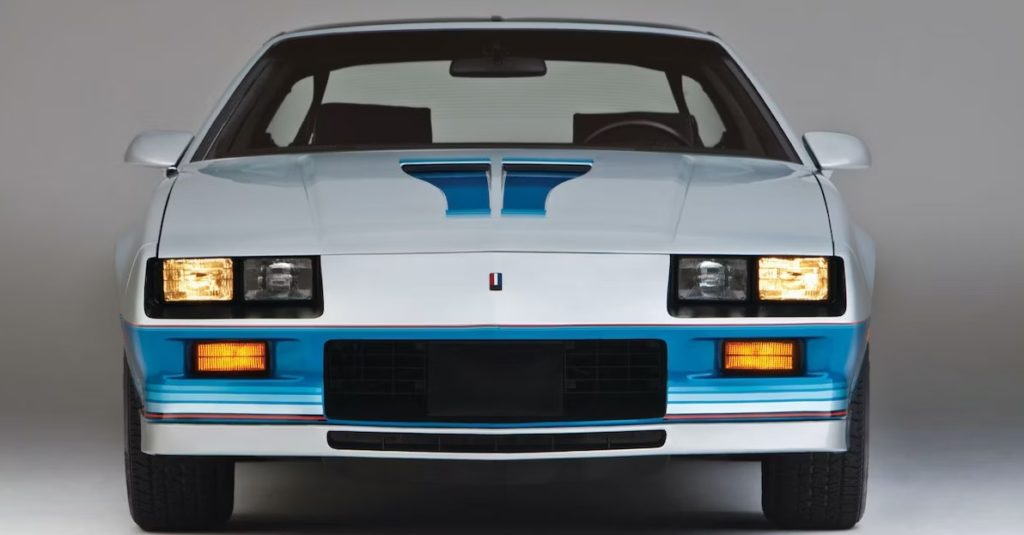 Third Generation Chevrolet Camaro (1982-1992)
The third-generation Chevrolet Camaro was introduced in 1982 and continued in production until 1992. It was a significant redesign over the previous generation Camaro, featuring a sleeker, more aerodynamic body style with improved handling and more powerful engines.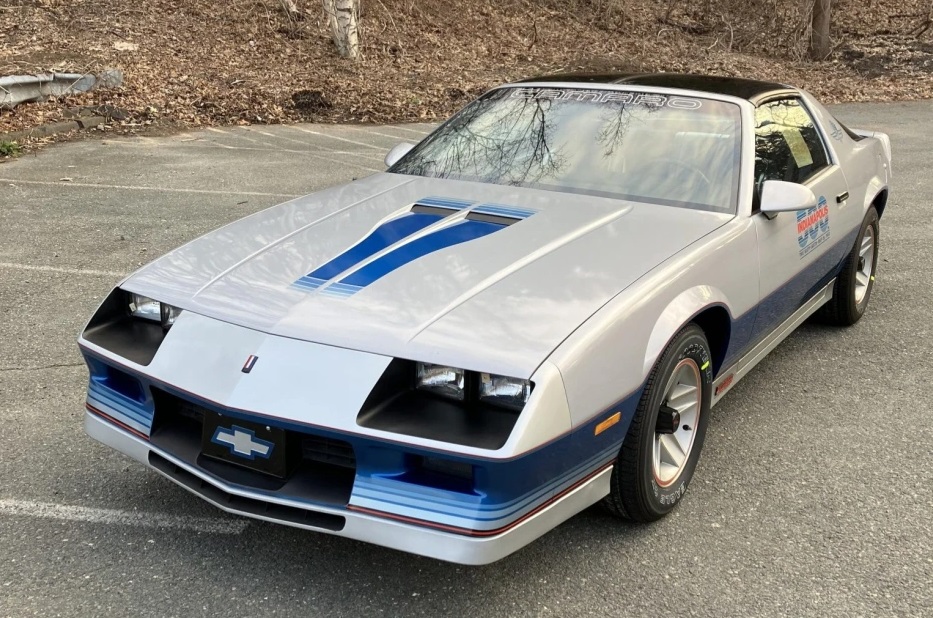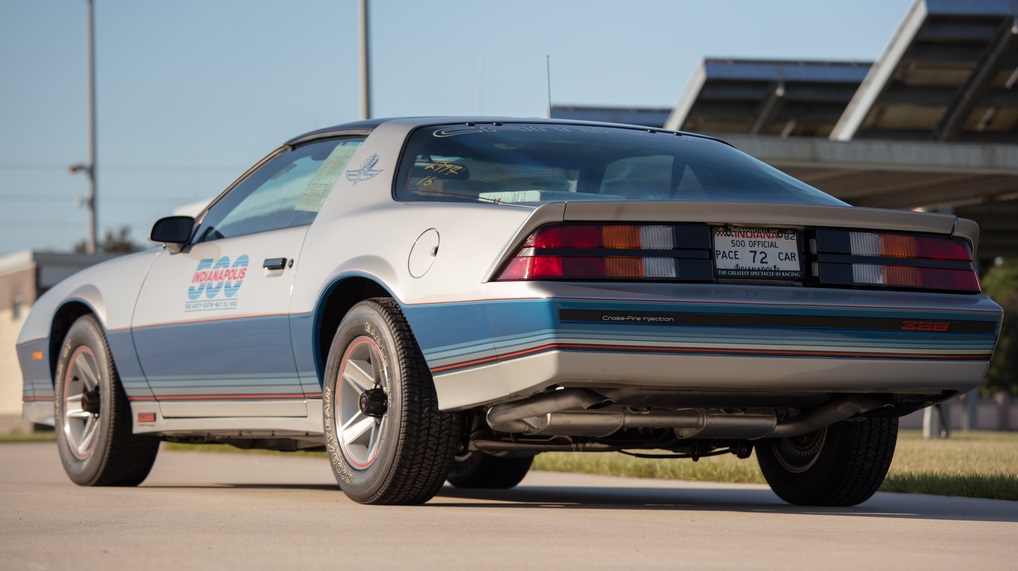 Photo credit: bringatrailer.com
Chevy built the 1982-1992 Camaro on a new GM F-body platform, which it shared with the Pontiac Firebird. The new platform was lighter and more rigid than the previous generation, which benefited from all-around improved performance.
On the inside, the interior of the third-generation Camaro was redesigned by Chevy stylists to be more driver-focused, with a new dashboard layout and improved ergonomics.
Engines
Through the third generation Camaro's 11-year run, it was offered with two different displacements of the Chevrolet small block V8 engine. Here's a list of what was available.
Chevrolet offered a 5.0L small block V8 from 1982-1992, which produced varying levels of horsepower and torque — depending on year and model. In initial Cross-Fire Injection form, this engine produced 165 horsepower and 240 lb-ft of torque.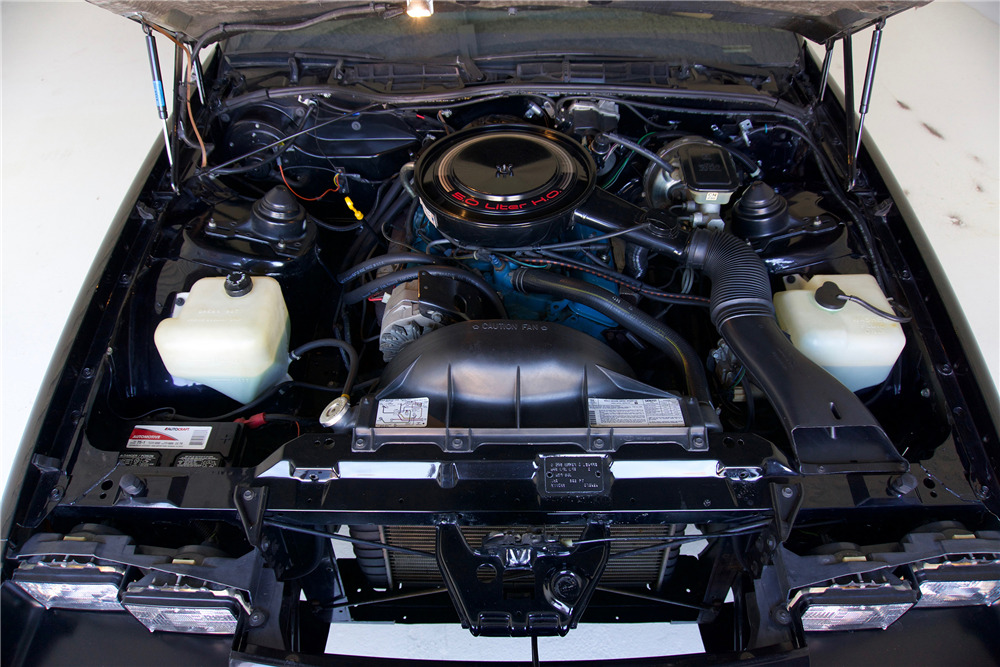 The later 5.0-liter Tuned-Port Injection V8 was introduced in 1985, producing 190 horsepower and 240 lb-ft of torque. Finally, a 5.0-liter High Output V8 was introduced in 1991 and developed 230 horsepower and 300 lb-ft of torque
There were three different versions of the 5.7L (350 CID) V8. The first was introduced in 1987 and featured a Tuned-Port Injection V8, with the top version producing 245 horsepower and 345 lb-ft of torque.
Next up was the 5.7-liter L98 Tuned-Port Injection V8 from the Corvette. Introduced in 1988, it offered an output of 230 horsepower and 330 lb-ft of torque.
The most powerful of all third-gen engines — the 5.7-liter LT1 V8 — was introduced in 1992. It produced 275 horsepower and 325 lb-ft of torque, detuned down from the C3 Corvette's 300 horsepower.
Suspension
The front suspension of the third-generation Camaro consisted of independent McPherson struts with coil springs and lower control arms. In 1985, Chevrolet updated the front suspension with revised steering geometry and a larger front sway bar to reduce understeer and generally improve handling.
The third-generation Camaro's rear suspension replaced the second-gen leaf spring rear suspension with a new design featuring coil springs, trailing arms and a torque arm, which improved handling and reduced wheel hop under hard acceleration.
In addition to the front sway bar, the third-generation Camaro also featured a rear stabilizer bar to improve handling and reduce body roll.
The third-generation Camaro came with several suspension packages, including the Z28 Performance Package, which featured a lowered suspension with larger sway bars, stiffer springs, and gas-charged shock absorbers. The IROC-Z suspension package received an improved suspension, upgraded fuel injection and custom decals.
Overall, the third-gen Camaro represented a significant step forward in design, performance, and handling compared to the previous generation Camaro. Its styling and performance set the stage for the continued evolution of the Camaro throughout the 1980s and 1990s.
Fourth Generation Camaro (1993-2002)
The 1993-2002 Camaro is a fourth-generation pony car produced by the Chevrolet division of General Motors. It was available as a coupe or convertible and continued with the established front-engine, rear-wheel-drive layout. During its years of production, the fourth-gen underwent several updates and changes.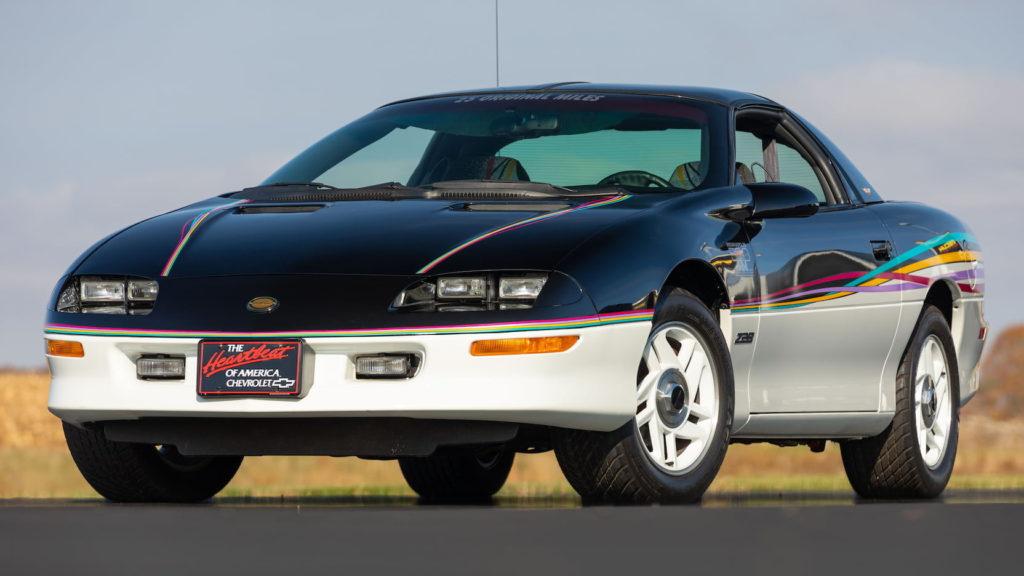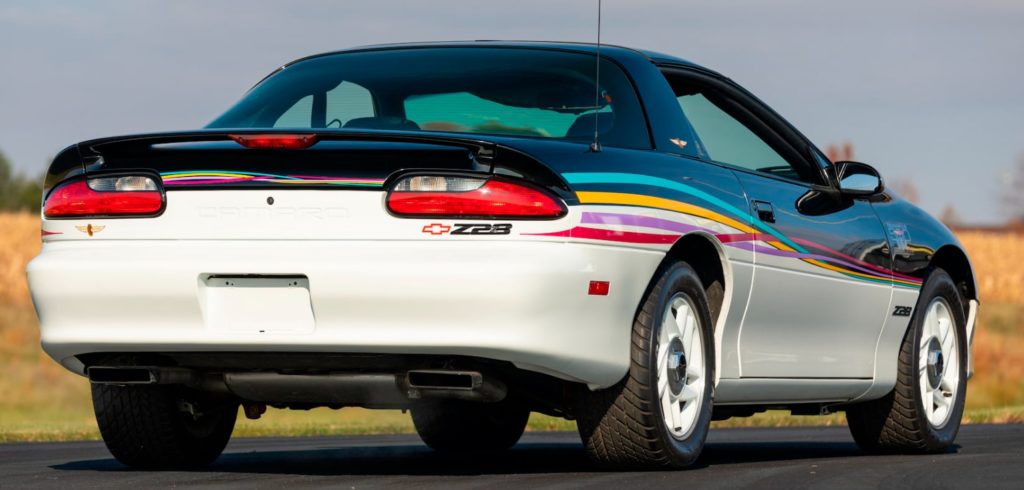 Photo credit: mecum.com
Launched for the 1993 model year, the new Camaro featured an even more rigid and lighter body structure than the previous generation, thanks to the extensive use of space-age, low-weight, high-strength materials.
Other upgrades to its infrastructure included a speed-sensitive power-assisted rack-and-pinion steering system for a more precise and responsive steering feel and four-wheel disc brakes as standard equipment, with anti-lock brakes initially available as an option.
The fourth-generation Camaro received a more modern, aerodynamic body style than the previous generation. The design featured a long hood, a short rear deck, and a curved rear window.
Engines
The 1993-2002 Camaro was available with several different V8 engine options, including various 5.7-liter V8 engines.
The 5.7-liter LT1 V8 was introduced in 1993 and was available until 1997. This carbureted engine produced 275 horsepower and 325 lb-ft of torque. It used a reverse-flow cooling system which cooled the cylinder heads first, maintaining lower combustion chamber temperatures and allowing the engine to operate with higher compression ratios.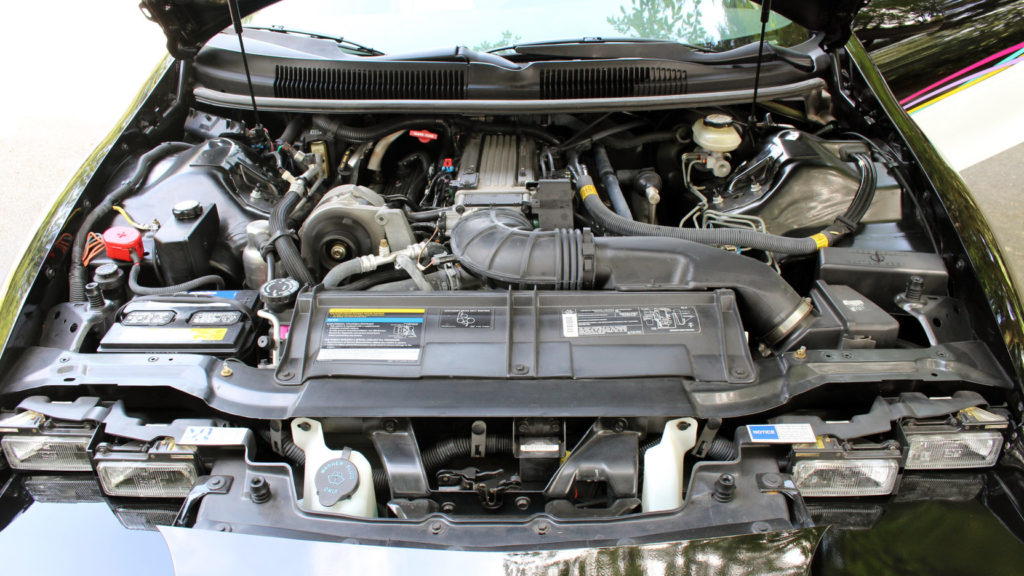 The all-new 5.7-liter LS1 V8 was introduced in 1998. The clean-sheet design only shared rod bearings and valve lifters with previous small blocks and was available until the end of production in 2002. This LS1 produced 305 horsepower and 335 lb-ft of torque.
The 5.7-liter LS6 V8, introduced in 2001, was a performance upgrade and featured a higher-flowing intake, stiffer valvetrain and a more aggressive camshaft than the LS1 engine. An optional engine for the Camaro SS, the LS6 produced 320 horsepower and 345 lb-ft of torque.
Suspension
The fourth-generation Camaro rode on a suspension system updated from the previous generation to improve handling and ride comfort. Gone was the McPherson strut setup of the third-gen.
Instead, the suspension consisted of a double A-arm front suspension with aluminum control arms and coil-over shocks, higher-rate coil springs and a larger front stabilizer bar. At the rear, a live axle rear suspension was fitted with a torque arm, trailing arms and more robust springs.
In 1998, the Camaro underwent a refresh, including revised suspension geometry, front and rear springs, and an even larger front stabilizer bar.
The Camaro also had several different suspension options, such as the Z28's sport suspension, which included more aggressive shocks and springs, larger stabilizer bars, and a limited-slip differential. The SS model had an optional Bilstein suspension package, which included Bilstein shocks, heavier rate springs, and larger stabilizer bars.
Camaro Suspension Upgrades

Watch this 2nd Gen Camaro get a new suspension:
The third- and fourth-generation Camaro remains popular among car enthusiasts because of its iconic styling and powerful V8 engines and is a favorite to upgrade to more modern components.
If you're modifying a third- or fourth-generation Camaro, Aldan American has a coilover conversion kit for you. These kits are 100% bolt-on, with no drilling, cutting or welding required for installation. Each is manufactured here in the U.S. using superior-quality materials. Give us a call to order coilovers for your 3rd and 4th gen before they're even available on the website! And if you need suspension updates for earlier model camaros get them online here:
Aldan American shocks are manufactured in the U.S. from lightweight, high-strength 6061-T6 billet aluminum. We choose aluminum over steel for several reasons, including lightness and its far better ability to shed the heat generated by the shock's movements than steel.
Aldan Shocks are fully rebuildable and serviceable and are covered by our lifetime Forever Guarantee.
The available single- and double-adjustable shocks allow you to tune your Camaro's ride to your preferences, and with threaded spring perches, ride height can be lowered by up to 2.0 inches.
So if you're setting your 1982-2002 Camaro up for strip, autocross or cruising (or all three), Aldan American is your best choice for coilover suspension conversion kits.