Camaro 1982–2002: Two Generations. Powerful Memories.
March 9, 2022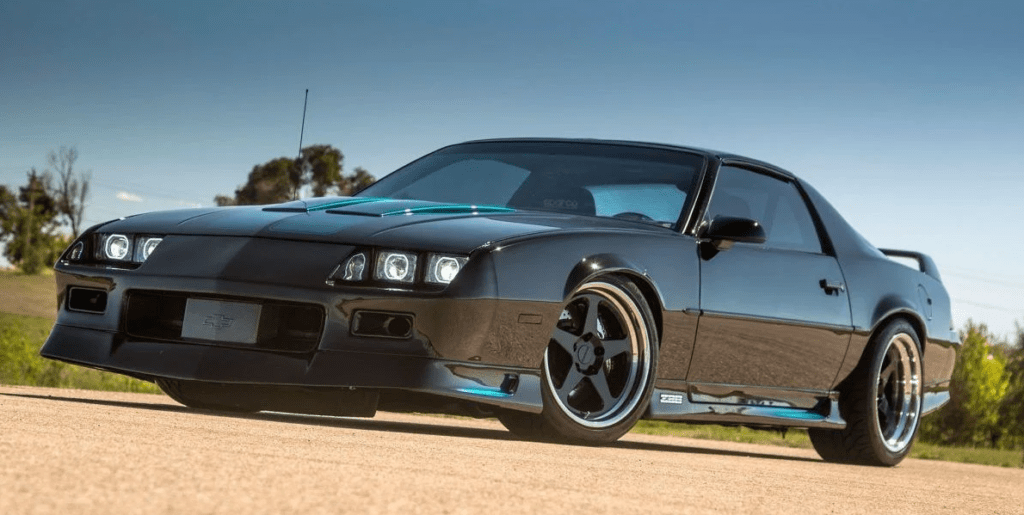 Camaro has been a popular car since it rolled out in 1966 for the '67 model year. It was Chevy's answer to the Ford Mustang, which had debuted a few years earlier. From the beginning, Camaro was intended not just to challenge Mustang but to better it.
The second-generation Camaro spanned 12 years, 1970 to 1981. In 1981, Chevy sold 126,000 units, but the feeling was that Chevy was still being overshadowed by the Mustang, which sold over 180,000 cars in that same year and over 270,000 the year before.
It was time for a Camaro to take the high road to become the leader in the pony car market. Over the next 20 years, from 1982 to 2002, Chevy gave us two generations of Camaro, and in that span are some of their most popular models.

The Third Generation: 1982–2001
Usually, you get heavier as you age, but the first Camaros of 1982 were, amazingly, 500 pounds lighter than they had been the year before…and they were only about 70 pounds heavier than the very first Camaros. They also had a wheelbase that was about half a foot shorter.
The car featured an entirely new look, front and back, and a hatchback body. These performance Camaros featured fuel injection for the first time. The base sport coupe was "designed" for fuel efficiency, thanks to a 4-cylinder OHV straight-line engine known as the Iron Duke. It offered up a grand total of 90 horsepower. Yes. On a Camaro.
1982 Chevrolet Camaro Z28
Image Courtesy of Car & Driver
But…not to worry for your Camaro-buying ancestors. There was still the Z/28, which offered more exciting and powerful engine options. The standard Z/28 was 350 cubic inches, offering 145 horsepower. More excitement and power came from the V8 with fuel injection—called Cross-Fire Injection—with 165 horses.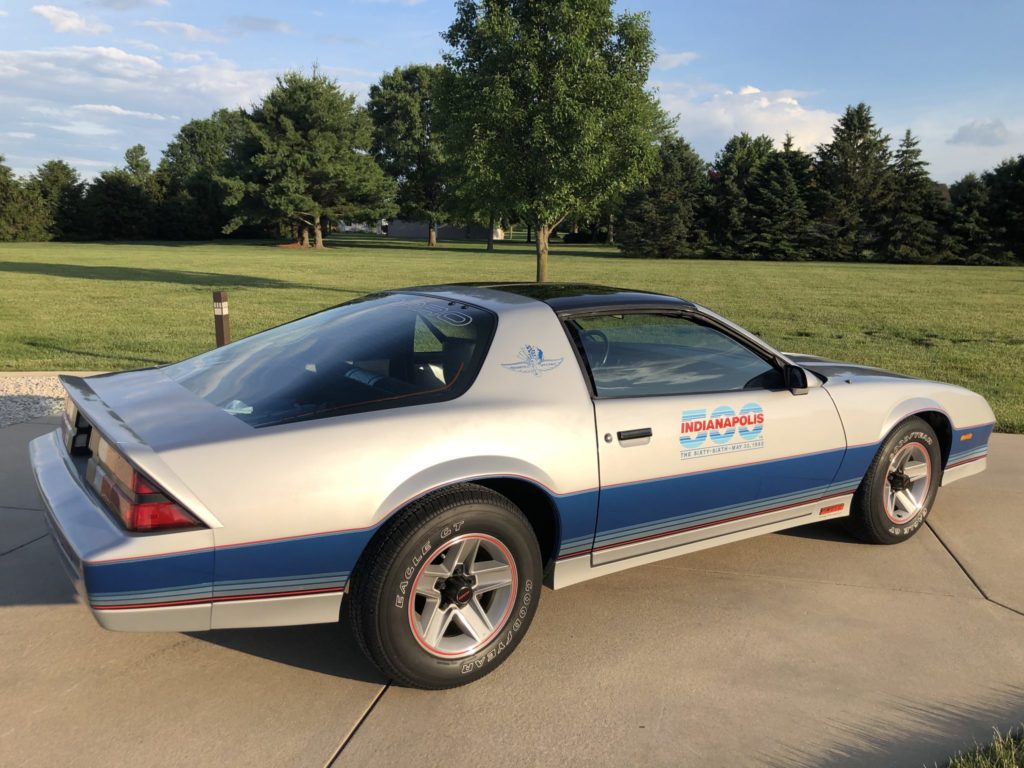 1982 Chevrolet Camaro Z28 Indy 500 Pace Car Commemorative Edition
Image Courtesy of bringatrailer.com
Camaro buyers had something to be happy about with the third-generation Camaros. The Z/28 was of course the star of the lineup. It was named Motor Trend Car of the Year and was chosen as the pace car for the 1982 Indy 500. The silver-over-blue exterior paint job was identical to that of the pace car…but the engine options were not. The replicas had the same engine as those of the Z/28, but the two actual pace cars received an engine boost to lead the pack.
The 1985 IROC-Z
In 1974, a second-gen Camaro Z/28 was selected to be the car used in the International Race of Champions (IROC), a racing series where drivers from a range of motorsports compete in identical cars. Modified Camaro Z/28s would be the IROC car through 1980. After a four-year break, Camaro was selected again for the return of IROC. In 1984, Chevy sold more Camaro Z/28s than ever before, with sales over 100,000.
That gave Chevy engineers and marketing guys something to think about…and capitalize on.
1985 Chevrolet Camaro Z/28 IROC-Z
Image Courtesy of bringatrailer.com
The 1985 Camaro Z/28 had a new nose job, a new spoiler and a new valance. The changes were impressive, purposeful and truly added eye appeal. The more rounded front fascia and a deeper chin spoiler added to the new look. There were also new, though fake, hood louvers.
That year, Chevy rolled out a spinoff of the Z/28—the IROC-Z. It was designed to get attention and deliver pure performance driving. It sported "ground-effect body cladding," a design package that gave the IROC-Z a ground-hugging look and turned the heads of envious onlookers. But the vehicle was more than just looks. It was a street version of the IROC-Z race car and was a $658 option for the Z/28. It could have been one of the best values ever.
The top engine choice was a TPI (Tuned Port Injection), 305-cu.-in. V8 delivering 215 horsepower and 275 ft.-lbs. of torque. Best of all, the IROC-Z that came off a dealer showroom was a serious performance car that could move from zero to 60 in about seven seconds.
The Fourth Generation: 1993–2002
1993 marked the debut of the fourth-generation Camaro, with a new look, more style and more performance…but not in a convertible. The Z/28 and the base Camaro Coupe were the only choices then, but a convertible was on its way.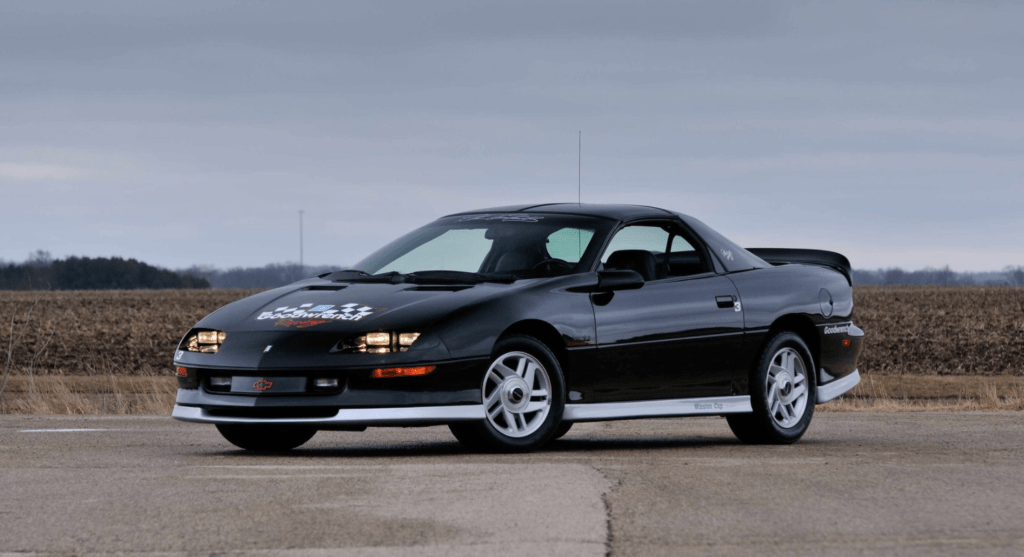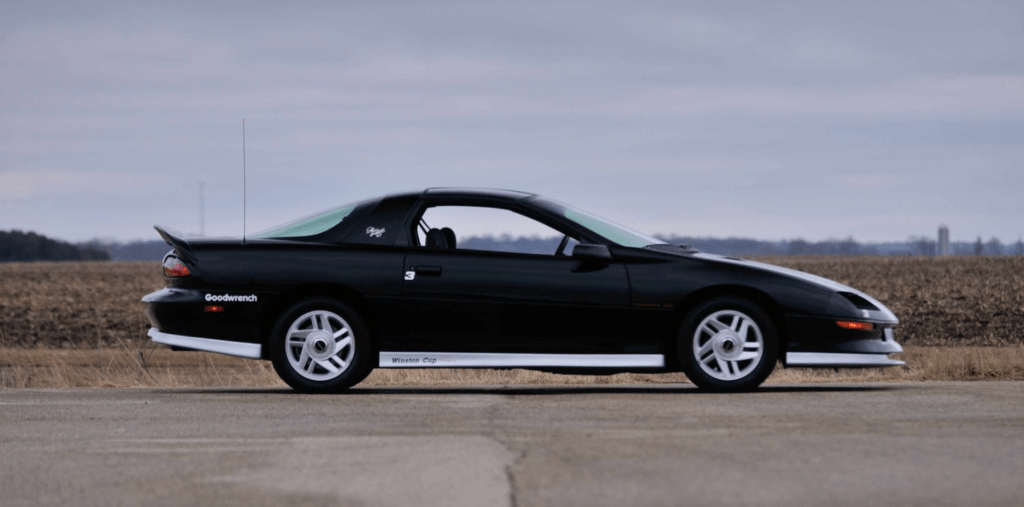 Images Courtesy of Mecum
1994 Chevrolet Camaro
Aldan American coilovers are so durable and versatile they can be used even in unique mods. Watch as these RCX coilovers are installed on a 2nd gen Camaro front clip that's been adapted to a 55' Chevy 3100 series pickup!
The new Camaro had a sleeker, more elongated look that you could see from front to back. It screamed aerodynamic. The sloped front windshield, at a 68-degree angle, extended far forward, so much so that part of the engine was under the front edge of the glass. The only steel parts on the vehicle were the hood and rear quarter panels. Materials such as reinforced polyurethane took care of the rest.
The platform and suspension had all been fine-tuned for a stiffer ride. Gone was the Gen-3 strut setup; in its place were a short/long (control) arm and rack-and-pinion steering. The rear suspension used a pair of controlling arms, a tie rod and brace, and a torque arm. All around there were high-gas-pressure de Carbon shocks.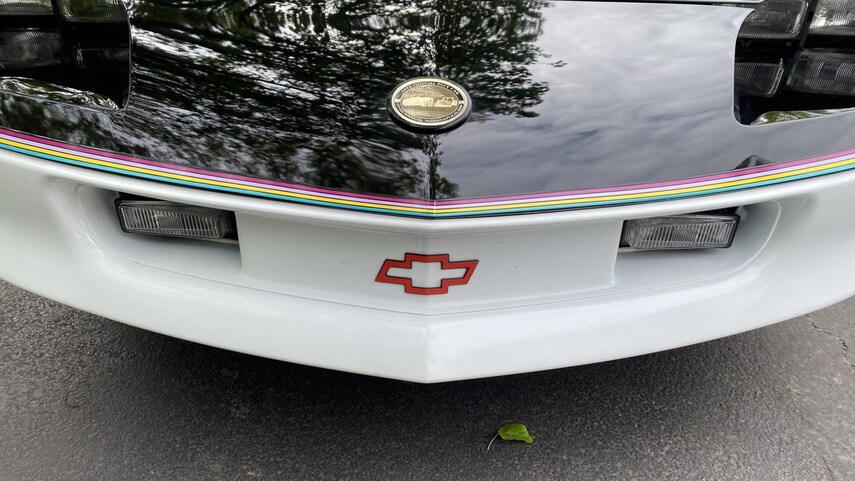 1993 Camaro Indy 500 Pace Car
Images Courtsy of MotorTrend
The best new exciting feature for the Z/28 was the 5.7-liter, LT1 V8 engine, borrowed from the Corvette. With a premium gas-fueled 10.3:1 compression ratio, it could get to 60 mph in 6.3 seconds and take the quarter mile in 14.8 seconds at 95.5 mph. The Z/28 with the V8 used a Borg-Warner T56 manual transmission.
In 1993, a Camaro Z/28 was chosen again as the pace car for the Indy 500. The race winner, Brazilian driver Emerson Fittipaldi, took home one of the two pace cars as part of the winning prize.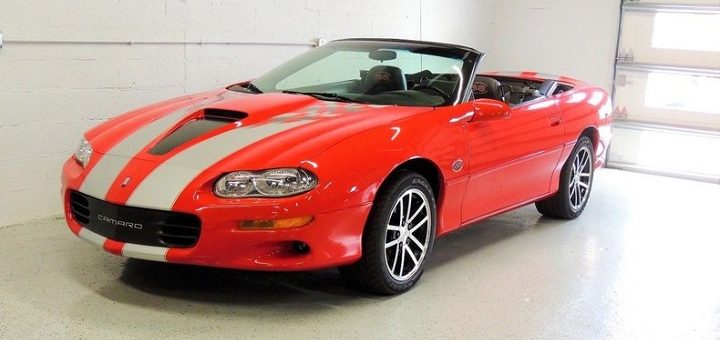 2002 Chevrolet Camaro 35th Anniversary Edition
Image Courtesy of gmauthority
Car buyers are fickle, and tastes (and needs) change over time. Suddenly, sports coupes weren't in demand as before. As Camaro sales slowly declined, so did production.
To commemorate a milestone, Chevrolet rolled out a 35th-anniversary edition for Camaro's 2002 model year. It would have been a good idea to grab one.
On August 27, 2002, a red Z/28 convertible rolled off the line. It was the last fourth-generation Camaro and the last Camaro produced…until the Camaro's comeback in 2010….
Get Your Ride Ready for Warmer Weather!
Get 10% Off Coilovers/Shocks/Struts + Free Shipping on all orders over $199.
This Weekend Only!! Sale Ends 3/14!