Looking Back at the Buick Skylark Gran Sport
Over the years, the Buick Skylark changed its look and style more than an aging Hollywood star, but things started to roll when the Gran Sport made its debut in 1965.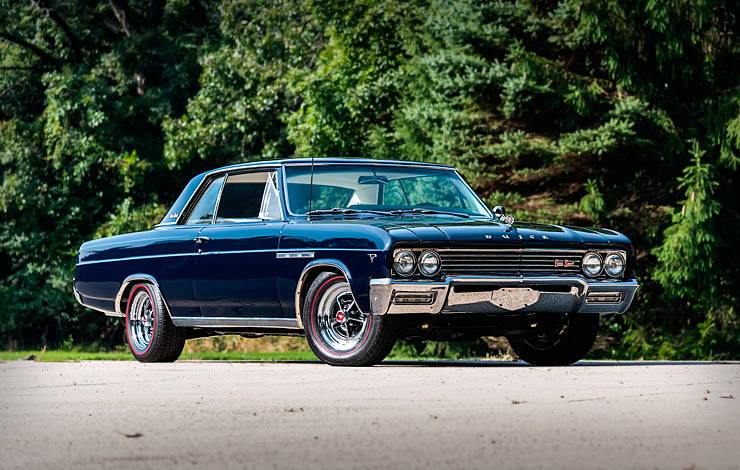 There were a few starts and stops along the way though…the Skylark name had its debut in 1953 and was introduced as the Roadmaster Skylark. It was one of several very special GM convertibles introduced that year, and the Skylark was built for Buick's 50th Anniversary. That model had the original V8 nailhead engine, and it sold nearly 1,700 units, which was surprising because it was high priced.
The Roadmaster Skylark cost just over $5,000—in 2020 dollars, that would equate to about $48,000. Buick scaled down the Roadmaster Skylark for 1954, yet the price was still relatively high compared to other Buicks, and sales had slowed, so Buick dropped the Skylark.
But as fate and GM product strategy would have it, the Skylark was poised to return in the early '60s. It started with the introduction of a trio of GM compact cars for the 1961 model year—the Buick Special, the Pontiac Tempest and the Oldsmobile F-85. The Special's looks were influenced by the LeSabre, Invicta and Electa. Born out of that event, a Buick Special Skylark rolled out in mid-1961.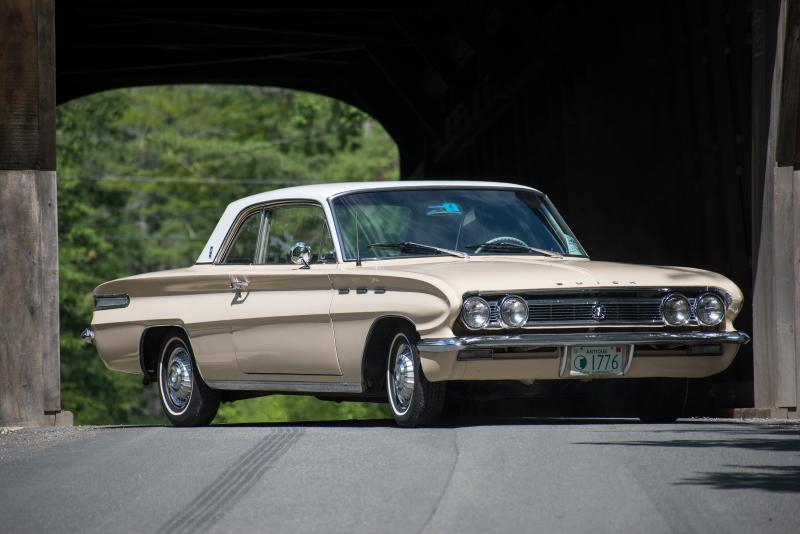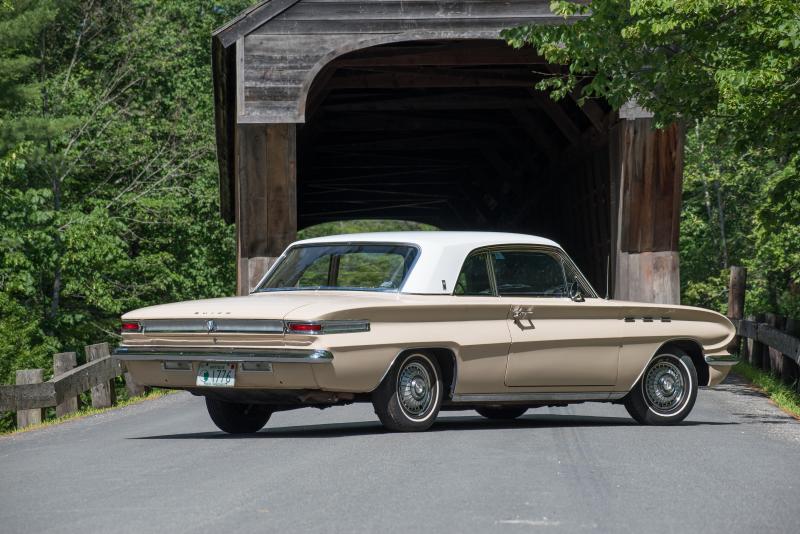 Now, here's something that's somewhat unusual: Whereas most cars trace their lineage in generations from when they first debuted, the Skylark has a different story. The first-generation Skylark is listed as 1964, a full 11 years after the Skylark name was first attached to a Buick model, the '53 Roadster.
1964 Skylark. Cousin Vinny shoulda known.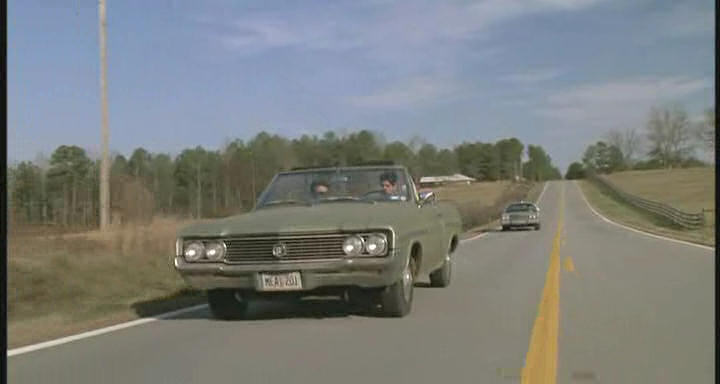 Skylark fans should remember that the car Billy Gambini and Stan Rothenstein ("steen" not "stine") drove in the movie My Cousin Vinny was a 1964 Buick Skylark. That year officially marks what's considered the first generation of Skylarks—the first model year the Skylark was its own series and not an offshoot of another model, as it had been before with the Roadster and the Special. It came out in style with a nice trim level to generate nice sales. It featured a 115-in. wheelbase, with a midsize chassis also used by the Pontiac Tempest and Chevy's new Chevelle.
This new, born-again Skylark had a 225-cu.-in. all-cast-iron V6 engine. (It was looked at by some as a Buick 300-cu.-in. V8 that was missing two cylinders.) With a Rochester 1-barrel carburetor, it put out 155 horses at 4400 rpm.
That was the entry-level Skylark. There was also a V8 option that generated 210 horses, featuring a cast-iron block and aluminum heads, and a Rochester 2-barrel carburetor. For the power hungry, a high-performance engine with a 4-barrel carburetor was available too. It generated 250 horsepower, and a 4-speed Hurst shifter was available with it.
If you remember the storyline of My Cousin Vinny, the Skylark didn't have Positraction, so it couldn't have made the tire marks on the curb as it sped away from the Sac-O-Suds. Then again, neither could the "other car"—the '63 Tempest—as it turns out. Vinny's girlfriend was right, but Hollywood was playing loose with their specs. The '64 Skylark had Positive Traction, not Positraction; the '63 Tempest had Safe-T-Track. Only Chevys, it turns out, had Positraction. Buick was reprimanded by the suits at GM for using the word Positraction in a brochure. It didn't happen again.
1965 Skylark Gran Sport.
Buick dressed up the Skylark for 1965. It came with a special, higher-end-looking exterior and interior trim—which continued to help set it apart from the Buick Special models, which were still around.
It got better. Buick's GM cousin Pontiac did well in '64 sales with the Pontiac Tempest, the LeMans and the GTO. That prompted Buick to introduce a brand-new Gran Sport option in the middle of 1965. It was made available in a convertible, a coupe and a hardtop. Best of all, under the hood it had a 401-cu.-in. V8 engine…that was officially advertised in promotional materials as a 400-cu.-in. engine with 325 horsepower. Why? Because General Motors had set a limit of 400 cubic inches on its midsize vehicles.
The '65 Gran Sport featured a Carter 4-barrel carburetor that delivered 325 horsepower. It also came with a heavy-duty radiator, dual exhaust to handle the power and special Gran Sport badging. The Skylark convertible came standard with stylish bucket seats, which were just optional on other body styles. The '65 Skylarks, all models, featured cast-iron blocks and heads.
In 1967, Buick dropped the Gran Sport designation, went simply to GS and rolled out the GS340, considered an "entry-level" model to the series lineup. There was the 340-hp GS as well as the GS400, which at 5000 rpm gave you 400 horsepower. There was even more power, however, to come for the needy…
Enter Stage 1. A new power option arrives.
In 1969, Buick offered dealers an engine option simply called Stage 1. It came in a package of a 400-cu.-in. V8 that delivered 345 horsepower (but reviewers claimed it felt more like 400 than the advertised number).
Buick gave the Skylark a makeover—a lighter and cleaner look—and they even reintroduced the Gran Sport name with the new series. At the top of that Skylark class was something special—the Gran Sport 455 Stage 1.
It featured Buick's brand-new engine, something called the "4.3125-by-3.90-inch over square V-8," and was advertised as 350 horsepower at 4600 rpm, with a Rochester 4MV Quadrajet carburetor. You could have a Hurst shifter 4-speed transmission or opt for a three-speed automatic.
That was just the beginning, because the Stage 1 kit offered options that changed out the camshaft, pistons, carburetor and dual exhaust system…all to get 10 more horses.
And there was more.
A newly introduced Stage II (2) offered more engine modifications that could get the driver as much as 500 horsepower—or more. Supposedly, Stage II components arrived at your dealer in the car's trunk!
These cars appealed to ground-speed dreamers and performed as advertised. A test
by Motor Trend in early 1970 clocked the Gran Sport 455 Stage 1 at 0-60 in 5.8 seconds, the quarter mile at 13.79 seconds.
If you happen to come across a Skylark Gran Sport and want it for yourself, be prepared to pay anywhere from $40,000 up to $140,000, depending on the model and its condition.

Aldan American offers single and double adjustable coilover kits for the Buick Skylark '64 – '72. Check them out here.
Resources: "Wide-Open Muscle: "The Rarest Muscle Car Convertibles": Leffingwell and Loeser. Crestline, 2016; hemmings.com/stories/2020/07/28/buicks-1962-skylark; autouniversum.wordpress.com/no-it-doesnt-have-positraction; hotcars.com/1965-buick-skylark; en.wikipedia.org/wiki/Buick_Skylark; youtube.com