The Timeless Icon: Exploring the Legacy of the 1962-1970 Ford Fairlane
The 1962-1970 Ford Fairlane has long been a favorite with restorers, customizers and hot rodders. While it shares its basic platform with the Mustang of its era, you're not paying Mustang prices to acquire one. The spacious engine bay allows for a straightforward step up from a 200 CID inline six to a raucous 390 V8. And because it shares much of its drive train and suspension components with the original Pony Car, plenty of aftermarket upgrades are available, including Aldan American RoadComp coilovers. Let's examine how and why the 1962-1970 Fairlane was developed and how it evolved over those eight model years.
1962 Ford Fairlane | Image Credit to Autohunter.com
---
In the early 1960s, the automotive landscape was shifting. The market was diversifying, with buyers seeking options that catered to both luxury and affordability. Ford, a company known for its commitment to innovation, recognized this trend and aimed to create a vehicle to bridge the gap between its compact Falcon and full-size Galaxie models.
The fourth-generation Ford Fairlane was introduced as a response to this demand. The 1962-1970 Ford Fairlane, named after Henry Ford's Fair Lane estate, became a mid-size vehicle that blended comfort and power and created a platform easily adapted for various styles and purposes.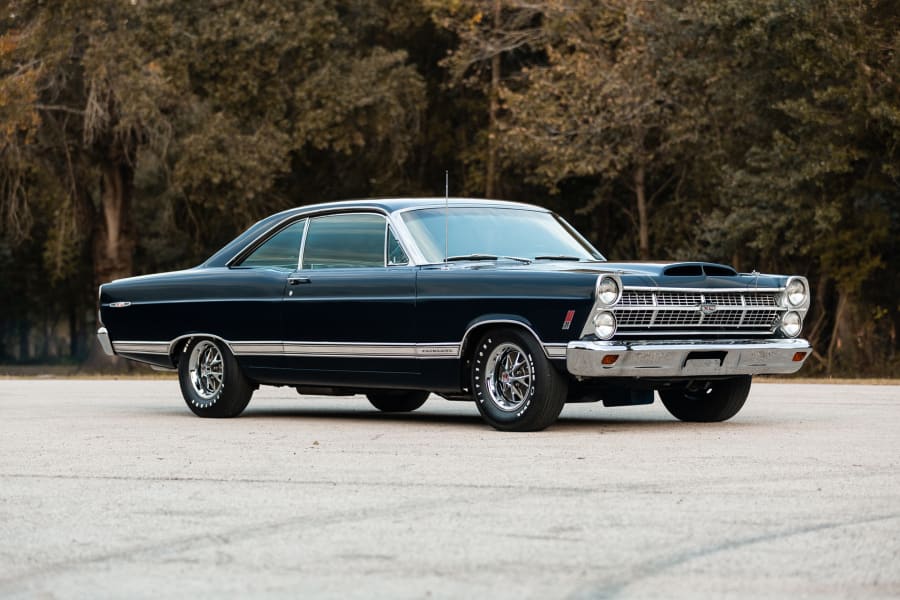 1967 Ford Fairlane 500XL | Image Credit to Mecum
Like the 1964-1972 Ford Mustang, the Fairlane was built on the Ford Falcon platform, extended and widened to accommodate the more spacious interior. The car's unibody construction, a departure from the body-on-frame design of the 1955-1961 Fairlane models, contributed to its sturdy, lightweight structure, providing improved interior space and a comfortable ride. It differed from the Falcon and Mustang as its structure featured four torque boxes in the lower body structure to absorb road shock.
And while Ford engineers stretched and widened the Fairlane over the following three generations, all would maintain the fourth-generation models' basic structure and suspension systems, though the 1966-1970 Fairlanes featured a revised front suspension geometry, including new control arms and steering components changes.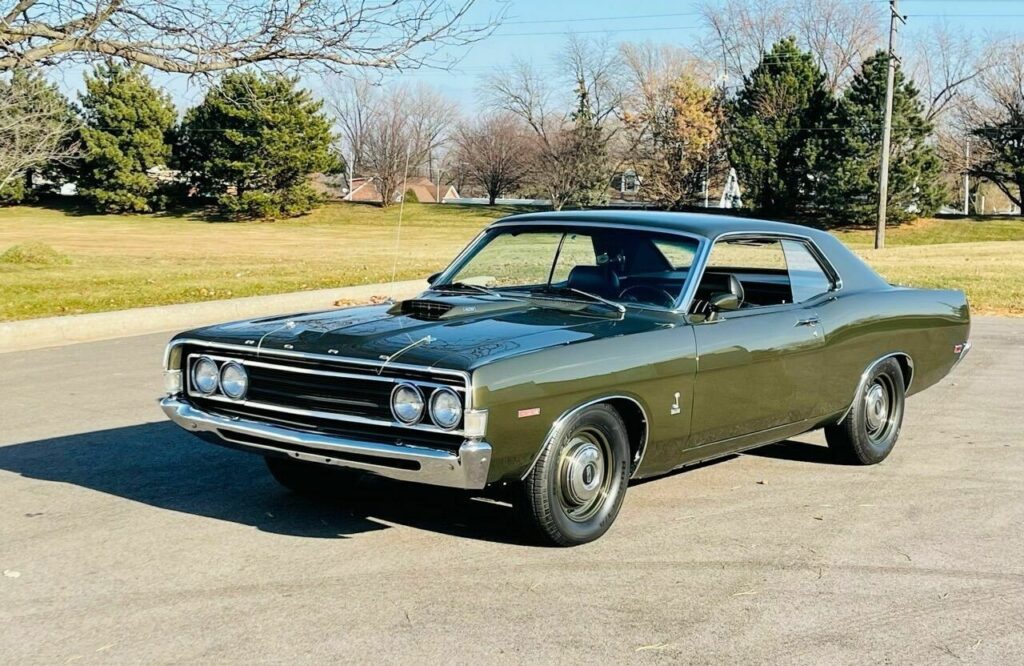 1969 Ford Fairlane | Image Credit to Mecum
Powertrain Options: Performance in Various Displacements
During the 1962-1970 production years, the Ford Fairlane showcased a variety of high-performance engine options, catering to enthusiasts who craved elevated power and speed. These engines turned the Fairlane from a run-of-the-mill car into a force to be reckoned with on both the street and the track. Here's a look at some of the notable high-performance engine choices available during this period: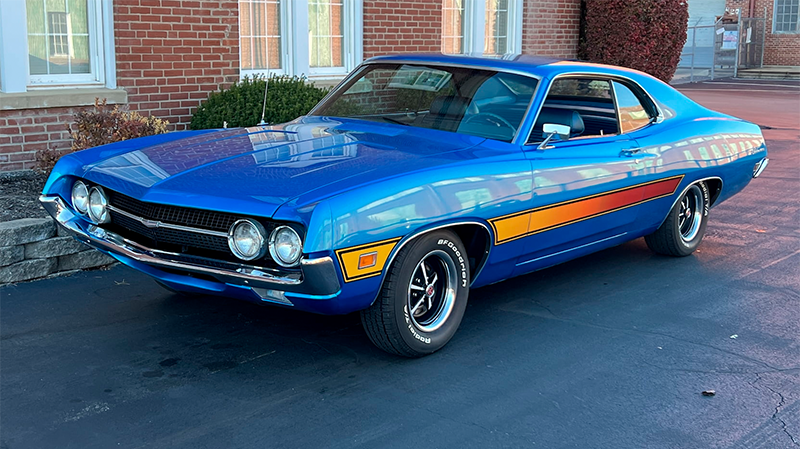 1970 Ford Fairlane 500 | Image credit Mecum
390 Thunderbird Special V8 (1962-1963): Introduced in 1962, the 390 Thunderbird Special V8 marked the beginning of the Fairlane's foray into high-performance territory. Equipped with a four-barrel carburetor, this engine churned out around 300 horsepower, delivering a substantial power upgrade over the standard engines.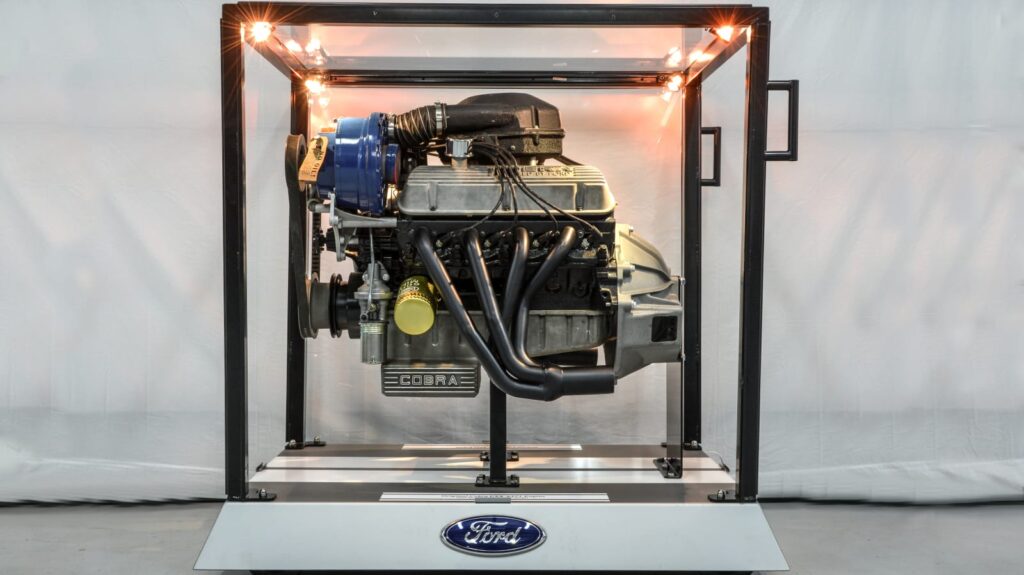 1964 Ford HiPo 289 Engine | Image credit Mecum
Hi-Po 289 V8 (1963-1965): The Hi-Po 289 was equipped with high-flow heads, a performance-oriented camshaft and other enhancements; it combined horsepower and agility, making it a well-rounded option for enthusiasts seeking a thrilling driving experience.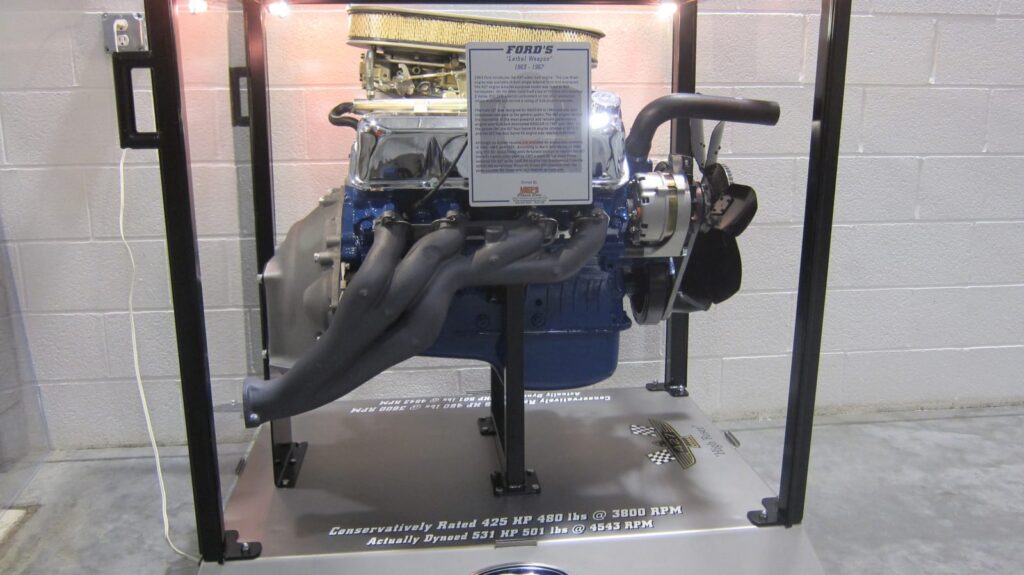 Ford 427 High Riser Engine | Image credit Mecum
427 High-Riser V8 (1964-1967): The 427 cubic-inch V8 engine was a crowning jewel among the Fairlane's engine lineup, available in two distinct versions: the Low-Riser and the more potent High-Riserwhich featured enlarged intake ports and higher compression ratios.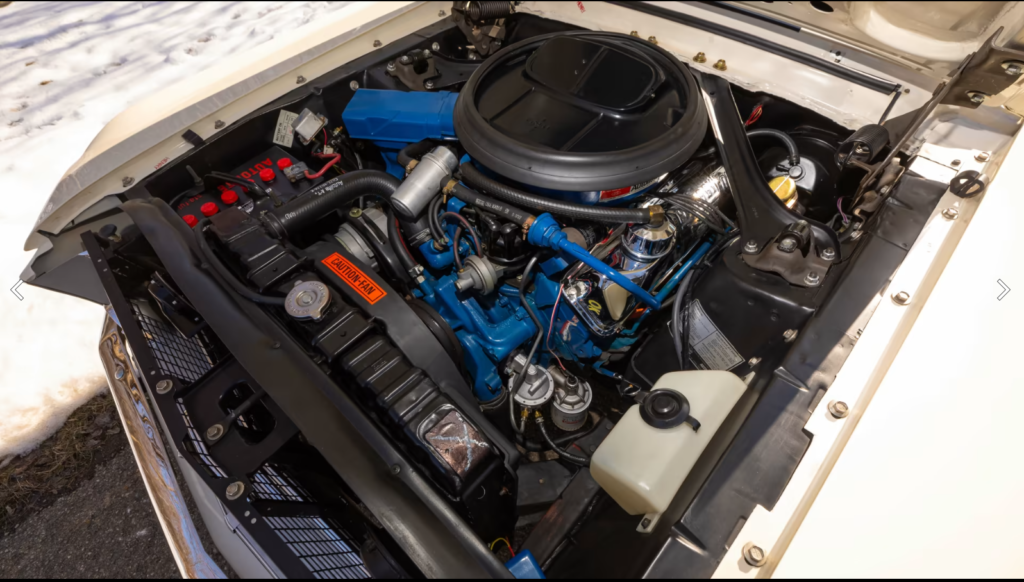 1968 Ford Mustang GT Fastback | 428 Cobra Jet V-8, 4-Speed | Image credit Mecum
428 Cobra Jet V8 (1968-1970): This substantial big-block V8, purpose-built for both street and strip applications, boasted a robust bottom end, high-flow heads, and an operational ram-air induction system. Despite its conservative 335-horsepower rating, this engine was known to unleash significantly more power.
429 ThunderJet V8 (1969-1970): As the Fairlane concluded its production run, Ford introduced the 429 ThunderJet engine as an option. Built on the sturdy 385 series block, this engine was celebrated for its substantial torque output.
Boss 302 V8 (1970): In 1970, the Fairlane received a boost in its performance options by including the Boss 302 engine. Initially developed for the Ford Mustang in Trans Am racing, the high-revving 302 cubic-inch V8 boasted high-flow heads and a solid lifter high-performance camshaft, among other upgrades.
100 Special Fairlanes: Thunderbolt
In transforming the 1964 Ford Fairlane into the iconic Thunderbolt, Ford engineers stripped the car of unnecessary weight. They utilized lightweight fiberglass panels for the hood, front fenders, bumpers, and a spartan interior with only a single bucket seat. Other areas, including the rear axle and suspension, were strengthened. The formidable NASCAR-spec 427 High-Riser V8 powered the 100-odd Thunderbolts with a published output of 450 HP (many claim more, others much more). The Thunderbolt's triumphs included winning the 1964 NHRA Winternationals and the 1964 NHRA Super Stock title and setting the E.T. and Top Speed records in the Super Stock class that year.
Suspension: A Variety of Performance Upgrades
Like the Mustang, the front suspension consisted of high-mounted coil springs and shocks attached to the triangulated upper wishbone. The lower lateral control arm was positioned by a diagonal trailing link connected forward on the frame along with an anti-roll bar. At the rear, the Fairlane featured a simple leaf-spring Hotchkiss set-up.
Across the 1962-1970 Ford Fairlane lineup, a range of upgraded suspension packages offered enthusiasts enhanced handling and performance. In 1962 and 1963, the Sports Handling Package provided stiffer springs, larger diameter front sway bars, and reinforced control arms, enhancing cornering agility. 1964, the Competition Suspension Package arrived with adjustable rear shock absorbers, improving weight transfer during acceleration.
The 1966-1967 Fairlanes introduced the G.T. Handling Package, featuring heavy-duty suspension components, quick-ratio steering and wider tires for improved responsiveness. The 1968-1969 Fairlanes were offered with the Competition Suspension option, featuring heavy-duty springs and front anti-roll bars. The 1970 Fairlane's Suspension Handling Package combined heavy-duty components with performance-oriented tuning.
1962-1970 Ford Fairlane Suspension Upgrades
If you're modifying a 1962-1970 Ford Fairlane, Aldan American has a coilover conversion kit. Our kits are 100% bolt-on, with no drilling or welding required for installation.
We manufacture Aldan American shocks from lightweight, high-strength 6061-T6 billet aluminum. We choose aluminum over steel for several reasons, including lightness and aluminum's far better ability to shed the heat generated by the shock's movements than steel.

Plus, every Aldan American shock, spring and bracket is precision manufactured here in the United States. And for long service life, Aldan Shocks are fully rebuildable and serviceable and are covered by our lifetime Forever Guarantee.
Our front coilover kits are designed for an OEM-like fitment that offers the full adjustability and performance of an Aldan coilover shock. They are easy to install, include everything you need to attach to your factory or aftermarket control arms and lower the front ride height from 0.0-2.0″ when installed.
Aldan American Road Comp Series coilover kits will give your 1962- 1965 Ford Fairlane the stance and handling qualities these cars demand. The available single-adjustable Road Comp front shocks allow you to tune your Fairlane's ride to your preferences, with six positions of compression dampening control.
Aldan Striker Series double adjustable coil-overs deliver superior handling & ride quality for a drastic improvement over stock suspension under your 1966-1970 Ford Fairlane. These double-adjustable shocks feature 11 rebound and six compression adjustments for precise tuning. The rate at which the shocks compress and rebound is independently adjustable, so tires stay planted better for faster E.T.s and lower lap times. They can also be adjusted for a smooth street ride.
So, if you want to improve your 1962-1970 Ford Fairlane's ride and handling, Aldan American is your best choice for coilover suspension conversion kits.

Shop Ford Fairlane Coilover Kits 1962 – 1970: Browse Packages Here
Top Results:
Related Articles