A Look Back at the 1997-2004 Ford F-150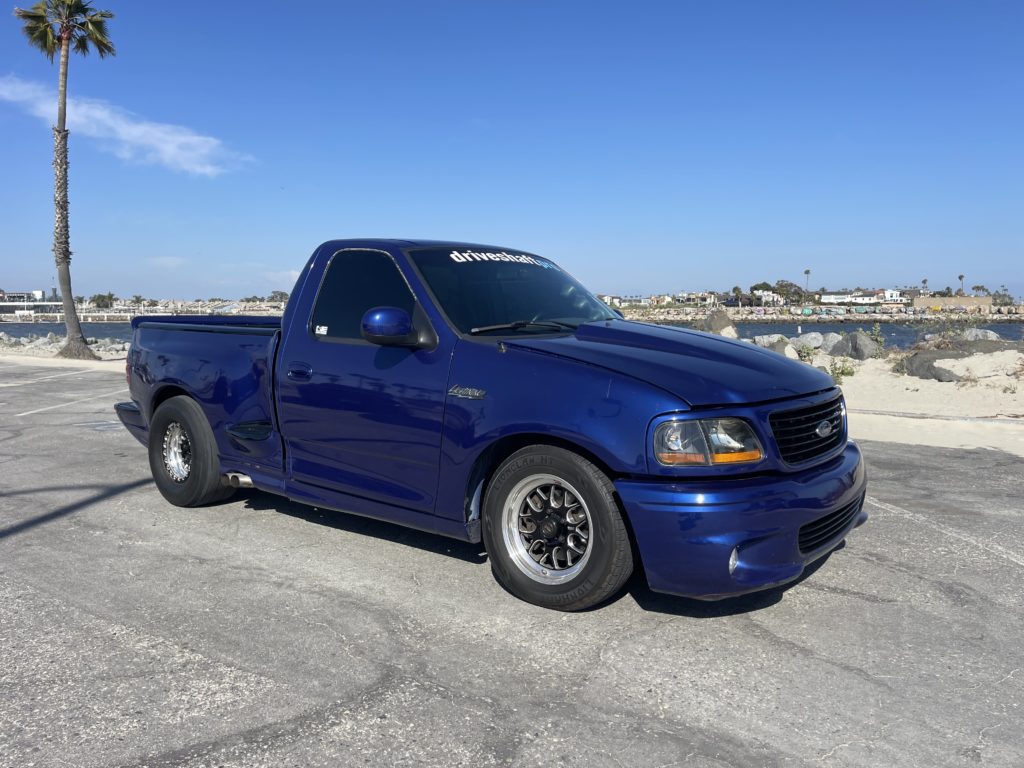 Heading into the 1997 model year, Ford's F-150 pickup truck had been the sales leader for 19 years at that point. Clearly, the existing, boxy design with its Twin I-Beam front suspension was a favorite among truck buyers. So why not just a mild update on the existing truck and call it a day? 
Because Ford could see where the growth in the pickup truck market was, and it wasn't with its traditional buyers. "Personal Use" is commonly associated with new buyers trading in passenger cars for pickup trucks.
These new owners were city and suburban dwellers driving their trucks to the office, the supermarket, the dry cleaners, and even for a night out on the town. Something that never would have occurred to anyone when the first F Series pickup went on sale in 1948.
So what did Ford change for the 10th generation of its venerable pickup line? Just about everything. The new truck featured a sleeker and more aerodynamic exterior, a more spacious cabin, and a new, lighter chassis with an a-arm front suspension replacing the ancient Twin-I-beam design, among dozens of other changes.
Background on the 10th Generation Ford F-150
The story of the 1997-2004 Ford F-150 actually starts back in late 1989. By 1991, stylists had developed clay models with car-like styling based on Ford's current design themes, like that of the Taurus sedan. Underneath the slippery new skin was the first ground-up redesign of the F-Series since 1980.
The usual practice is showing designs to current and potential F-150 owners to collect feedback on the new styling. It didn't go as Ford had planned, with the focus group attendees essentially giving a thumbs down to the 10th-generation design. Knowing that the market was evolving, Ford senior management backed the radical redesign.
For such a massive change to its bread-and-butter product, Ford decided to go big with its launch, with the first ad campaigns airing during Super Bowl XXX.
Exterior
A wide variety of body options were available with a standard three-passenger, two-door regular cab, and six-passenger three-door SuperCab — which were upgraded to four doors after the 1999 model year. Bed sizes were a choice between eight-foot and 6.5-foot bed sizes, with the shorter bed offering a choice of Styleside or Flareside beds.
Engines
The 10th gen F-150 launched with two new V8 engines: a 4.6 L and a 5.4 L single overhead camshaft (SOHC), were the first installations of Ford's Modular designs into F-series pickups. For down-market models, Ford enlarged the 3,8 L Essex V6 to 4.2 L OHV V6 to replace the long in-tooth 4.9 L inline-six. 1997 would be the first time Ford didn't offer an inline six in its pickups in decades.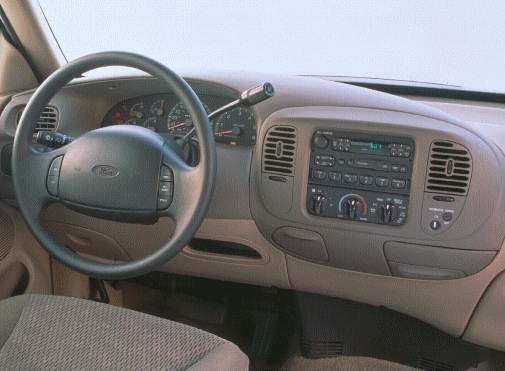 Interior
Greater passenger space was created with the new cab design, greater than the 9th generation it replaced, due to an increase of 5.1″ to the standard cab length. The dramatically sloping windshield was pushed further away from the driver, and the rear window was extended slightly over the bed to create room and provide a sense of roominess for the driver and passengers.
Car-like creature comforts like leather seating, air conditioning, premium sound system, power windows, power lock, and power mirrors were all standard or an available option, depending on trim level.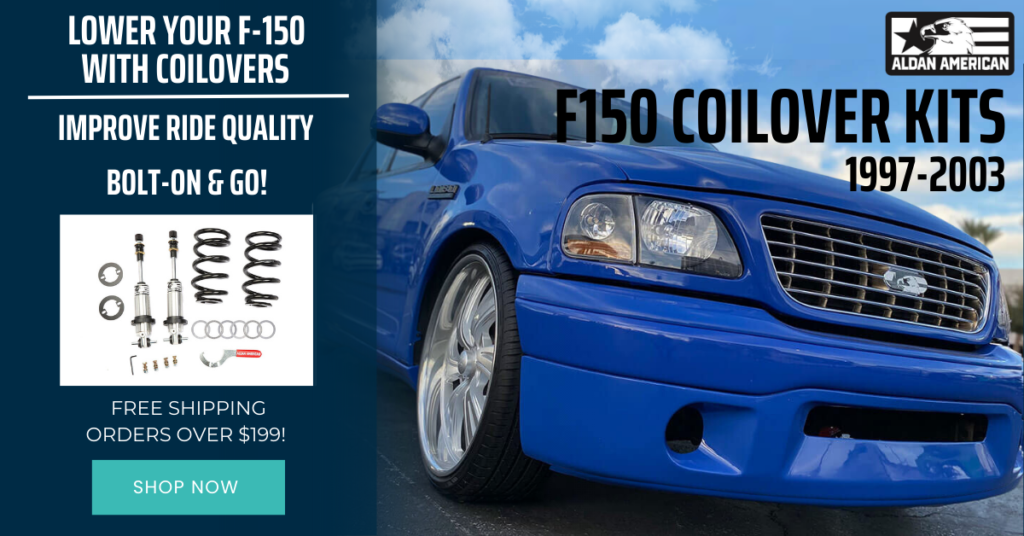 Ford F-150 SVT Lightning
For the 1999 model year, Ford re-launched the SVT Lightning. Initially powered by a supercharged 5.4 L Triton engine that produced 360 HP, that motor was upgraded to 380 HP in 2001. While that number may seem small today, at the time, SVT Lightening was the most powerful passenger vehicle sold in the United States that year. The Lightning could hit 60 in 5.2 seconds and a top speed of 142 mph.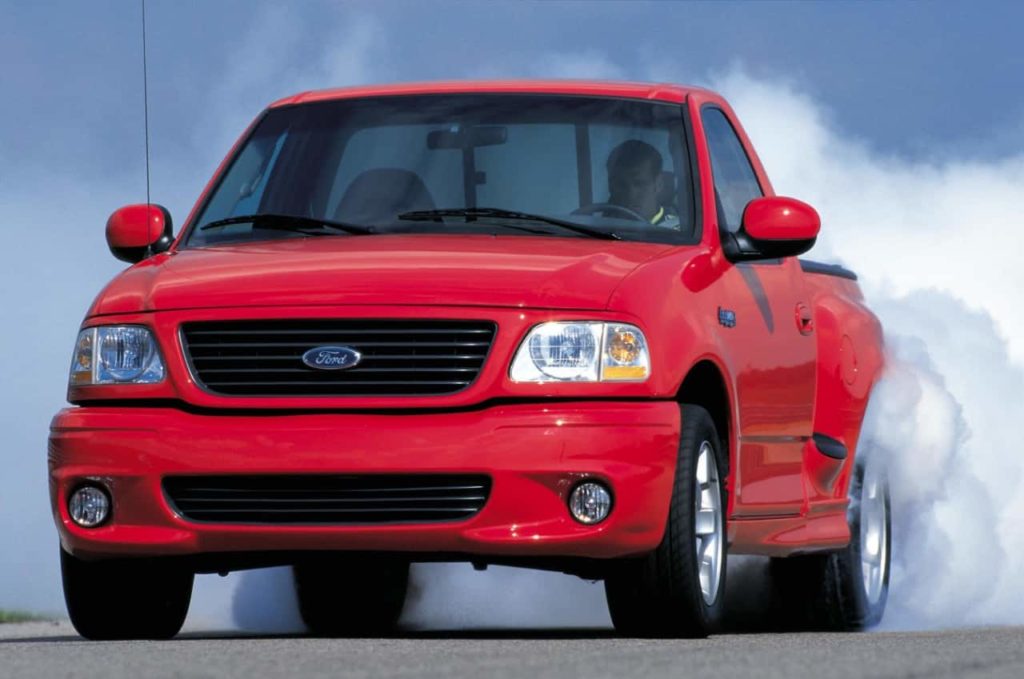 The rear-wheel drive SVT Lightning utilized the front a-arm suspension with coil springs and a 31 mm solid anti-roll bar. The solid rear axle was fitted with five-leaf springs and a 23 mm solid anti-roll bar. Depending on the year, the SCVT Lightning was equipped with either Monroe or Bilstein shocks.
Other Major Trim Packages
Special Harley-Davidson and King Ranch editions were added to the lineup for the 2000 and 2001 model years.
The Harley-Davidson F-150 stuck to Henry Ford's philosophy of "any color as long as it's black." However, the rules were bent here to add orange pinstripes with genuine Harley-Davidson insignia located around the exterior and interior of the truck.
The interior was finished in leather, much like what you'd find on a biker's jacket with pouches around the cabin. It was also the first passenger vehicle in Ford's lineup to feature 20″ wheels.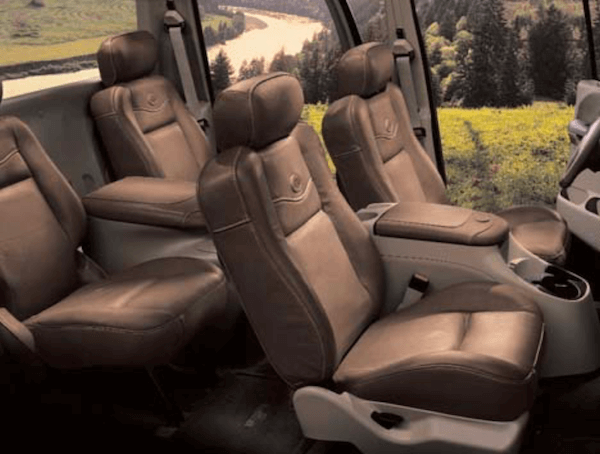 The King Ranch trim level added leather upholstery, heated captain's chairs and a 6-disc CD changer. It was also fitted with unique 17×7.5 10-spoke painted aluminum wheels and spayed in a choice of two-tone paint schemes, including Estate Green, Chestnut or Charcoal Blue, each with a second Arizona Beige paint color.
Ford launched the STX trim for the 2003 model year to attract younger truck buyers. The STX trim included color-keyed front and rear bumpers, clear lens headlights, integrated fog lights, chrome step rails, 17″ chrome wheels, and a Kenwood stereo head unit replacing the standard Ford radio.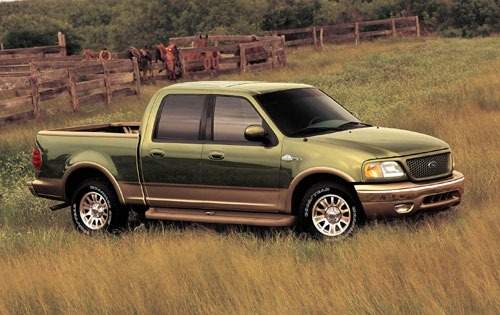 Sales Success
Sales of the F-150 surged in the tenth generation from 750,000 to over 900,000 in 2001 as General Motors and Dodge products lagged. Ford's sales dropped, however, for the final years of this generation when the redesigned semi-inspired Dodge truck was released.
Other Versions
The 10th generation F-150 served as the basis for Ford full-size SUVs, with the long-running Ford Bronco replaced by the five-door Ford Expedition in 1997. Then in 1998, Lincoln-Mercury introduced the Lincoln Navigator. Lincoln-Mercury marketed its version of the F-Series, introducing the one-year-only 2002 Lincoln Blackwood — the first, last and only Lincoln pickup truck.
Upgrading the 1997-2003 Ford F-150
While not a hit with many at first, some truck enthusiasts have come to appreciate the distinctive styling of the 10th-generation F-150. With many trucks available in the used market, the 1997-2004 F-150s are iconic in design and one of the easiest-to-modify classic pickup trucks.
An excellent update for your 1997-2004 Ford F-150 is an Aldan American coilover suspension kit. The kit includes adjustable coilover shocks and cold-formed, high-strength coil springs.
Each is a 100% bolt-on installation that does not require cutting or welding. Plus, with adjustable spring perches, you can lower the ride height by up to 2.0 inches to get the stance you want.
So, whether you're working on an original stock truck, building a 10th generation F-150 for autocross, or modifying one into a Pro Touring or Pro Street style ride, Aldan American suspension components should be part of your build plan.
Related Articles: